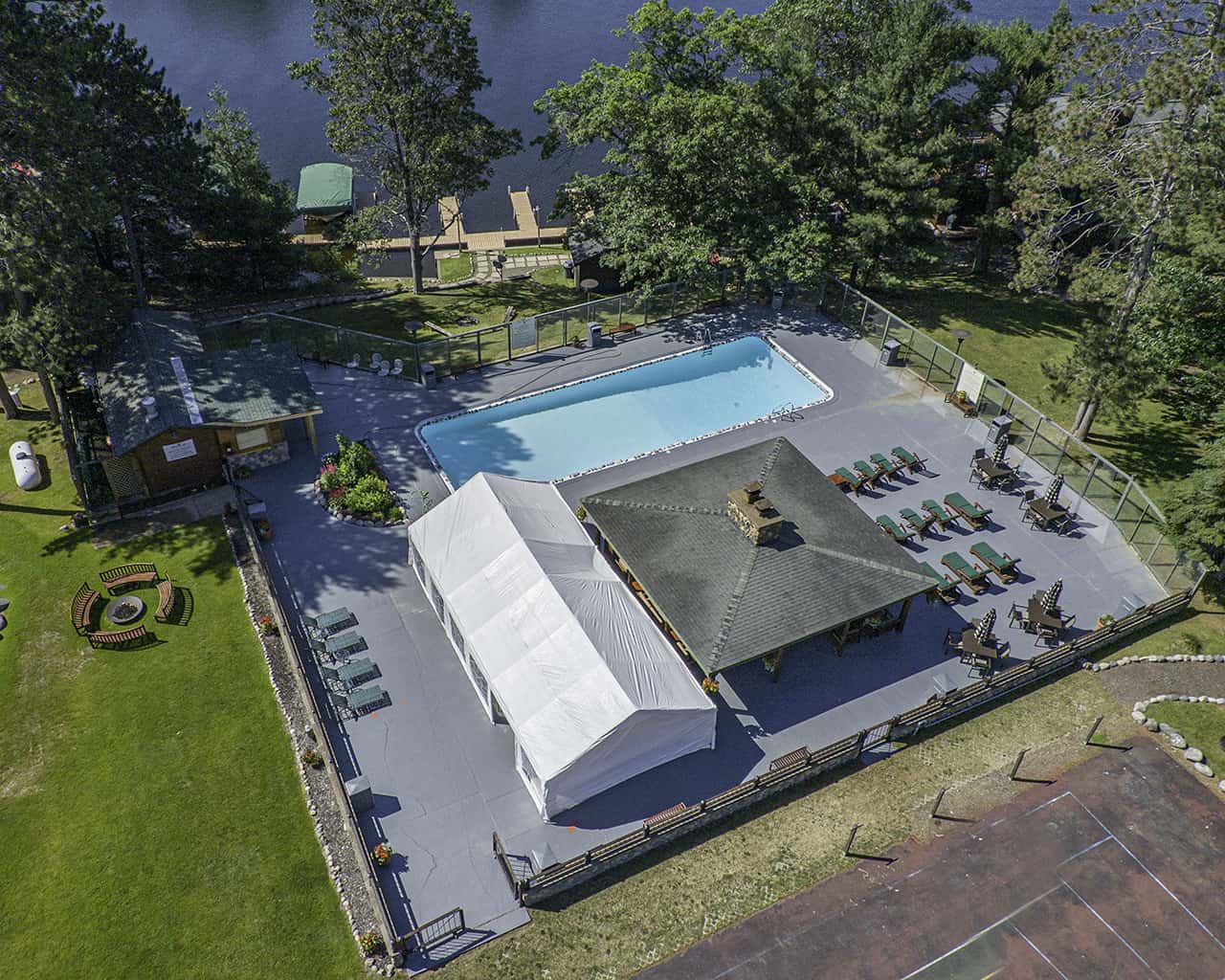 STATUS – POOL OPEN
Pool Passes at CHOWNOW.COM



VACASA or OWNER Guests at Chippewa Retreat Resort




The Pool Is Not Included in Your Stay




Please Buy Your Pool Passes at ChowNow.com
Pool Complex at Chippewa Retreat Resort
13029 Deer Park Rd
Manitowish Waters, Wisconsin 54545
Accessible from Lake Manitowish of the 10 Lake Chain

The Pool Complex at Chippewa Retreat Resort will be open to the public this summer (2023) from June 15th to September 15th. The pool hours will be Monday through Friday 9 am to 5 pm (EXCEPTION – POOL CLOSED FRIDAY, JULY 28, 2023). Adults 18 and older are welcome to use the pool by purchasing a Pool Pass from a pool attendant for $10/person/day. This will get you access and you must wear the colored bracelet of the day. Those who are under 18 years of age and older than 6 years of age must be accompanied by an adult 18 years and older, must also purchase a pool pass at $10/person/day and wear the colored bracelet of the day. Those persons under 7 years of age may swim free of charge but must be accompanied  by an adult 18 years or older and must wear the colored bracelet of the day. If you don't find the pool attendant, please buy your passes ONLINE. BE SURE TO READ THE SWIMMING POOL WAIVER AND RELEASE OF LIABILITY!
There are no pool towels so you must bring your own.
The pool bar will be open from 11 am until 2 pm Monday through Friday (same exception – closed on Friday July 28, 2023). There will be a full bar and a house salad (alone or with choice of protein; steak, chicken or salmon) menu for a light lunch by the pool. Anyone coming just to eat or drink but not swim will not be charged for swimming (no pool pass required just to eat and/or drink).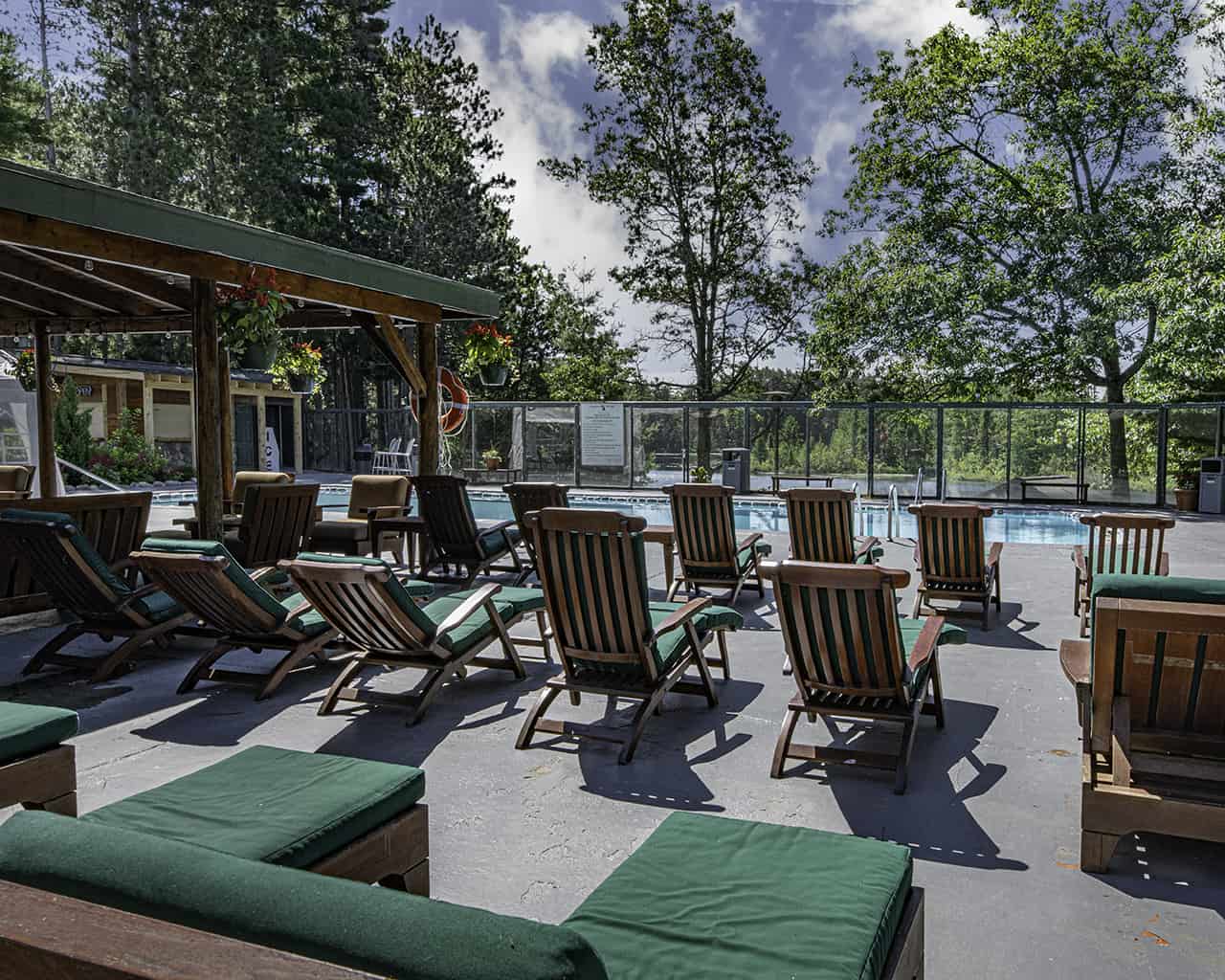 CRR Pool Complex Sunning Deck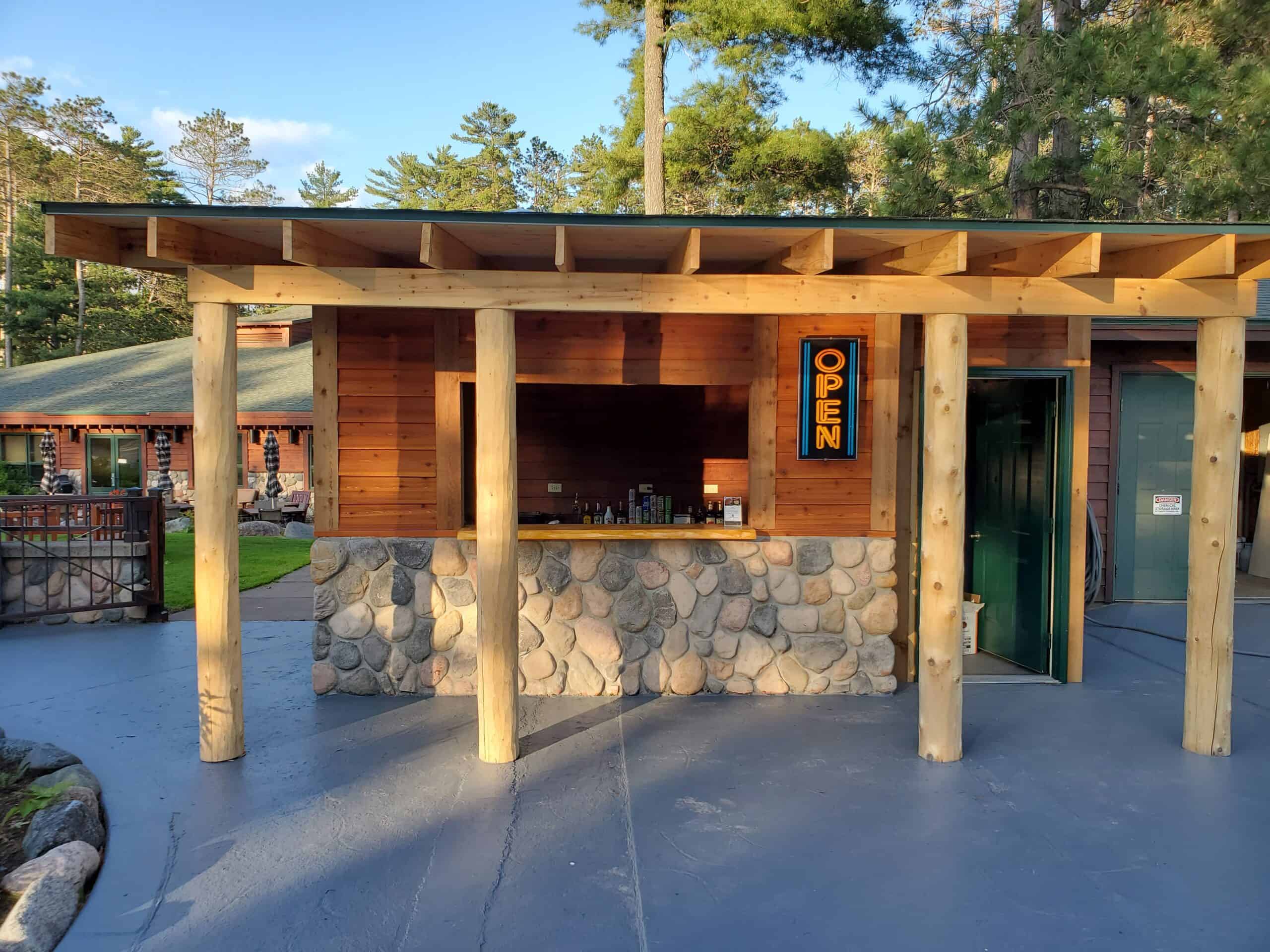 CRR Pool Complex Bar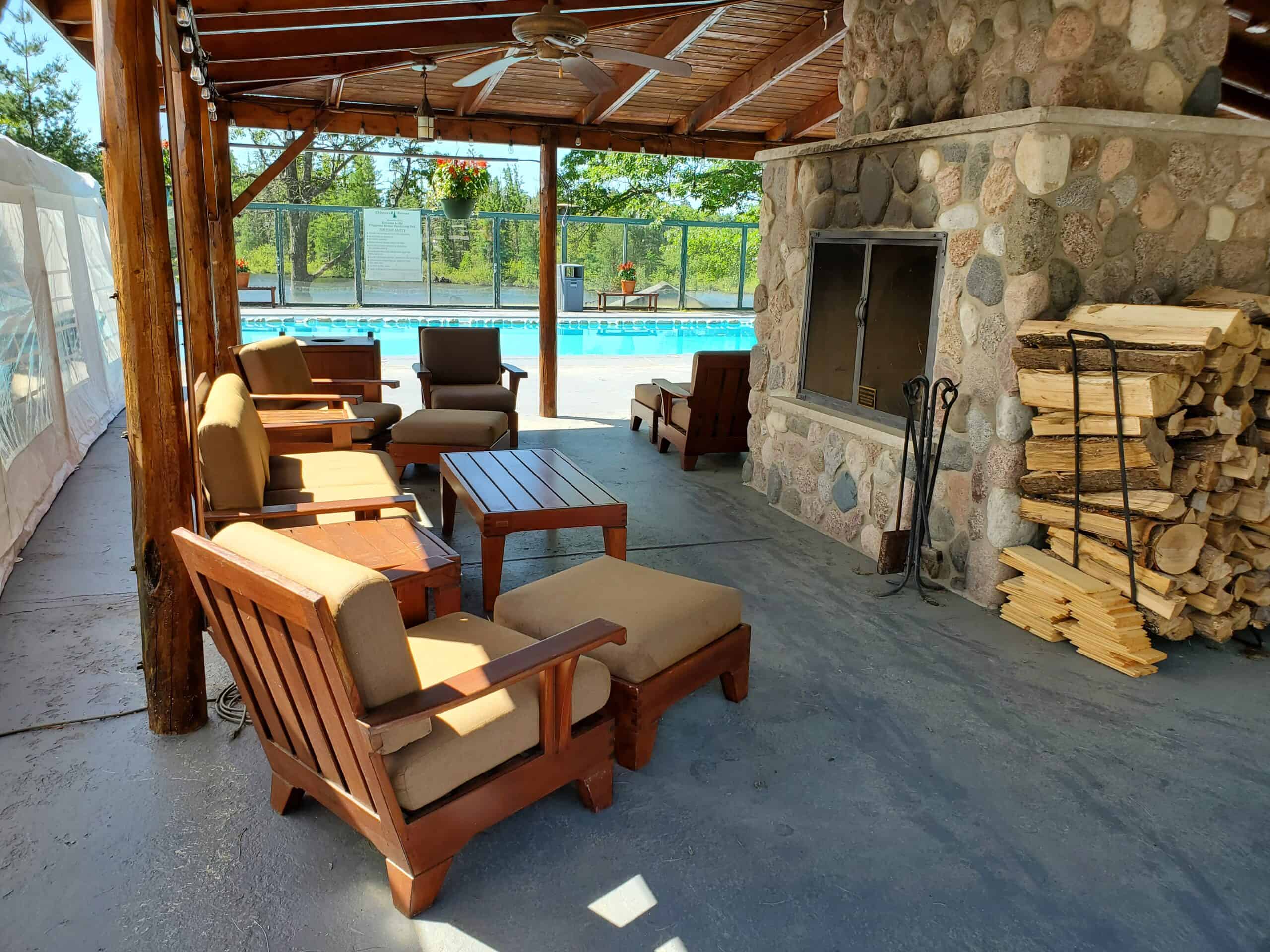 CRR Pool Complex Double Fireplace Cabana